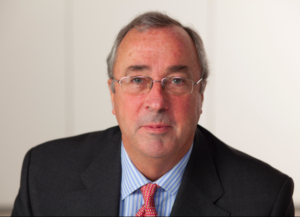 Robert Court – Global Stakeholder Strategies
Selected areas of political/stakeholder expertise and experience
General approach to business related political/ stakeholder work
Ensure political/stakeholder issues are recognised as integral to the business.

Embed political/stakeholder factors – both risks and mitigation options – in core business systems: Board/Executive/Investment Committees, due diligence, business development, M&A, country risk premia, new country entry, crisis management. 

Work with the commercial leadership to define precise business objectives, both pro-active and defensive.  

Ensure that resources are correctly viewed as a value driver rather than a cost.  Measure all that can usefully be measured.

Map formal and informal decision-makers/influencers with the power to enhance or destroy value; develop bespoke engagement plans for all the major ones.

Wherever possible build lasting relationships based on understanding and trust. Back this up as needed with more muscular elements.  Avoid surprises.

Execute plans comprehensively and accurately.  

Get the in-country and corporate/global balance right.
Policy work
Invest in substantive, well-regarded policy work which can be leveraged to get a "seat at the table" and influence outcomes.

Examples worked on: intellectual property rights; healthcare reforms; public private partnerships; investment climate; pricing; taxation and other imposts; transparency; local content; benefit sharing; human rights; sustainable development; energy policy and climate change; trade policy.

Decide when to work as a single firm, with a small group of peers, or through a larger industry association.

Pick respected partners to work with – international organisations such as Bretton Woods, OECD, G7, G20, EU; academics; civil society groups. 
Geo-political priority setting
Define and agree Group-wide criteria to determine which regions and countries are of key importance, and why.  Include global "influence centres".

Apply these criteria as a form of "triage" to ensure that time and resources are focused on those jurisdictions of the greatest relevance to value.

For major jurisdictions, get all parts of the business engaged – production, sales, procurement, JV partners, R&D, external affairs etc – aligned on a coherent overall Group strategy with a small number of clear objectives.

Use this to drive Executive Committee alignment and support, mandate for a country head, steering committee, advisory panel, resourcing etc as warranted. 

Example: Rio Tinto selected ca 40 countries grouped into three tiers and used this to drive Group-level governance for each of the Tier 1 and selected Tier 2 countries/regions.
Mainstreaming political/stakeholder capabilities
Build understanding that stakeholder engagement cannot be left to a small specialist team.

 

Like safety, everyone has a role to play.

Bespoke training with case studies and role play to help senior managers and those with external-facing roles understand the need to consider how the world looks to other people, and how to reflect this in decision-making. 

Anchor this skill-set as part of leadership selection and training.

Example: Stakeholder Engagement Academy developed by Rio Tinto in partnership with Georgetown University and INSEAD plus global academic partners.
Other areas:
China

.

 

Personal involvement in major crisis management and recovery, including transitional leadership of Rio Tinto's Beijing Office.

Crisis prevention and management

. Ensure political/stakeholder issues and capabilities are core to crisis work.

 

Manage this effectively, including the interface with legal/regulatory/compliance, media/comms etc.

Build and manage political/stakeholder teams and networks

.

 

Design core central team and country/business unit capacity; get the diversity of the team/network right; identify/recruit/mentor the right talent; network it together to deliver "joined up" approach.

Leverage US, UK, EU, other political influence, international organisations, civil society

.

 

Build effective "coalitions of the willing" by aligning incentives with firm's commercial goals.

Manage the in-house and advisory interface

.

 

Help firms make the right choices of expert advisory services and to have the in-house systems and capabilities needed to make good use of it.
Sample Network Activities
Stakeholder Engagement Training